MARSEN
Product
ELECTRO-HYDRAULIC POWER PACK
EHP-200
GENERAL INFORMATION
EHP is a compact hydraulic actuator controller that integrated electric motor, relief valve, check valve and hydraulic gear pump inside of housing.
It can operate by small quantity working fluid and minimize the pressure loss at power transmission by increasing responsiveness and simplification of hydraulic piping.
Because of the communication expansion of not only RS232 but also 422/485, it can operate multi-drop. Thus, user can control multiple electro-hydraulic power packs in a remote place in accordance with specified protocol.
And user can monitor the actual operating situation in real time by feedback of EHP-200's status controlled. User can control EHP-20 manually in local.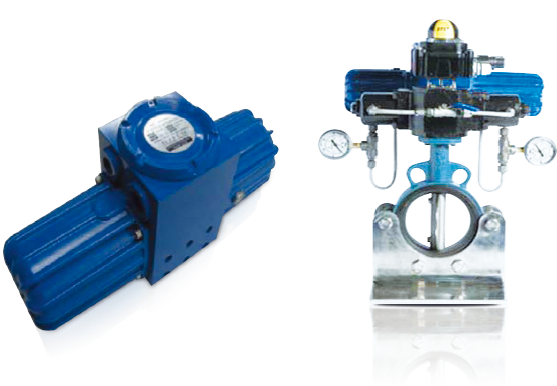 FEATURE & ADVANTAGE
Outstanding decrease
of hydraulic piping
Easy to control the valve position and
trace the opening and closing degree
Removal of the existing heavy parts
Easy installation and maintenance
TECHNICAL SPECIFICATION
SUBJECT
POWER
MOTOR POWER
VALVE POSITION RESOLUTION
DELAY TIME ADJUSTMENT
DUTY CYCLE (On-Off Duty)
EX PROOF
IP GRADE
AMBIENT TEMPERATURE
WORKING PRESSURE
DIMENSION
WEIGHT
APPLICATION VALVE SIZE
VALUE
220VAC, 60Hz / 24VDC
0.35kw
Min. 1/100
0~15Sec. (1 Step 1 Sec)
S2 : Max 30 Minutes / S4 : 50%
Ex d IIC T4
IP 68
-20°C ~ 60°C
120bar
78 x 118 x 171 (mm)
10kg
40A ~ 900A