MARSEN
Product
CARGO TANK MONITORING SYSTEM
CARGO-2000 (RADAR TYPE)
GENERAL INFORMATION
RADAR TYPE CARGO TANK MONITORING SYSTEM is basically designed to measure the liquid/solid level of cargo tanks from CCR.
This system uses two types of radar sensors
Radar beam type sensor using non-contact measurement with the objects and Guided wire type radar sensor protecting the radar impulse by guided wire.
This system is designed according to IMO Regulation 59, SOLAS Regulation II 6.3.2.And ExxonMobil MESC 2010 Requirements.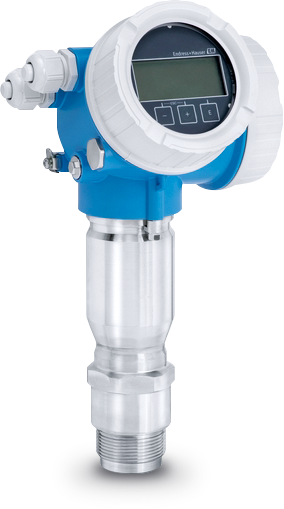 FEATURE & ADVANTAGE
High accuracy / Proper price
Easy maintenance
Alternative to pressure type & float type
Non contact measurement
Touch screen / Easy operation
Measure for both liquid and solid
APPLICATION
All kinds of oil & chemical tankers
OPERATION PRINCIPLE & SYSTEM COMPOSITION
CARGO-2000 is composed of radar sensors for measuring the level, control panel for monitoring the measured value by touch LCD and barrier for ex-proof.
RADAR BEAM TYPE SENSOR uses FMCW(frequency modulated continuous wave) electromagnetic signal to measure the distance between
its antenna and the cargo tank's content surface.
GUIDED WIRE TYPE RADAR SENSOR uses the TDR principle.
Radar impulses are emitted to the product surface and the sensor measures the time of the reflected impulses.
Then sensor can measure the level by calculating the time and the speed of impulses.
TECHNICAL SPECIFICATION
ENSOR TYPE
MEASURING RANGE
ACCURACY
POWER
SIGNAL OUTPUT
EX PROOF
AMBIENT TEMPERATURE
MATERIAL
IP GRADE
RADAR BEAM TYPE
0~40m
±2mm
DC 20~30V, 2-WIRE
4~20mA with HART
Ex ia IIC T6
-40 ~ 80°C
SUS316L
IP 68 (with housing)
GUIDED WIRE TYPE
0~40m (LIQUID)
Up to 10mm
DC24V, 2-WIRE
4~20 mA with HART
Ex ia IIC T6
-40 ~ 80°C
SUS316L
IP 68 (with housing)